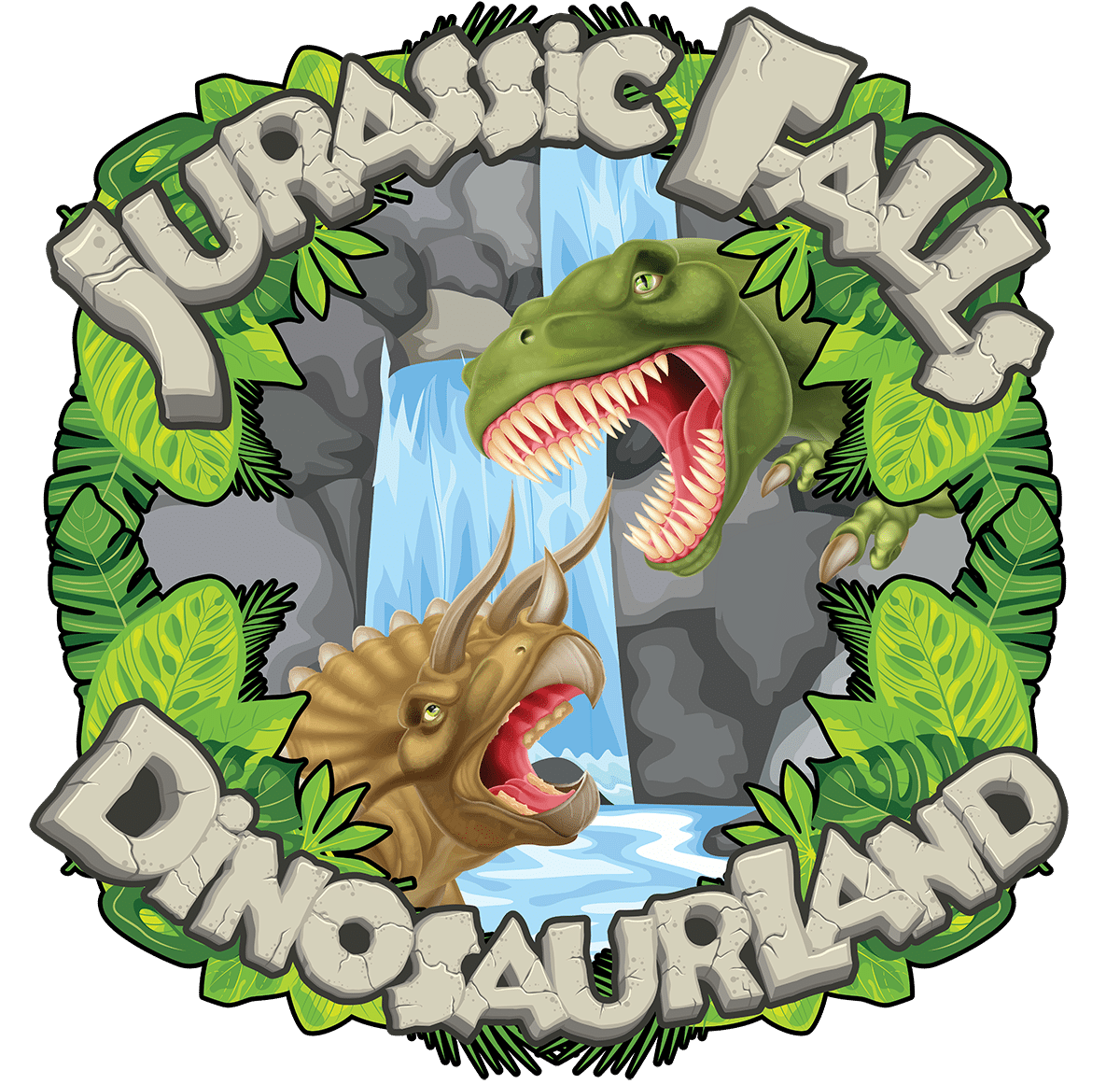 Step back in time to an era when dinosaurs roamed the earth.
As you explore the lost world of Jurassic Falls, beware there will be dinosaurs at every twist and turn along the winding trail. They will be hiding in the bushes, grazing in the tree tops, and towering above your head, even crocodiles at the bottom of the falls.
What will you see?
Plus many more!
About Jurassic Falls
Jurassic Falls dinosaur land is a brand-new must-see outdoor family attraction for all ages, an interactive installation of 20 plus epic dinosaurs, some animatronic from the Jurassic, Triassic and Cretaceous periods.
This roarsome outdoor attraction is as educational as it is entertaining and the perfect attraction for children and adults who love dinosaurs as much as we do. Visitors will walk a perilous path through our woodland area and come face-to-face with snarling, roaring and hissing dinosaurs amongst the trees and bushes.
Visitors will recognise many of their favourite movie dinosaurs. These include a giant 14-metre T-Rex, 8-metre Triceratops, snarling caged Velociraptors, 7-metre Spinosaurus, plus all the dinosaur babies. Not forgetting our incubator area!
Children and adults can test their knowledge when they encounter our quiz trail, answer all the questions correctly to unlock the hidden word and get the treasure.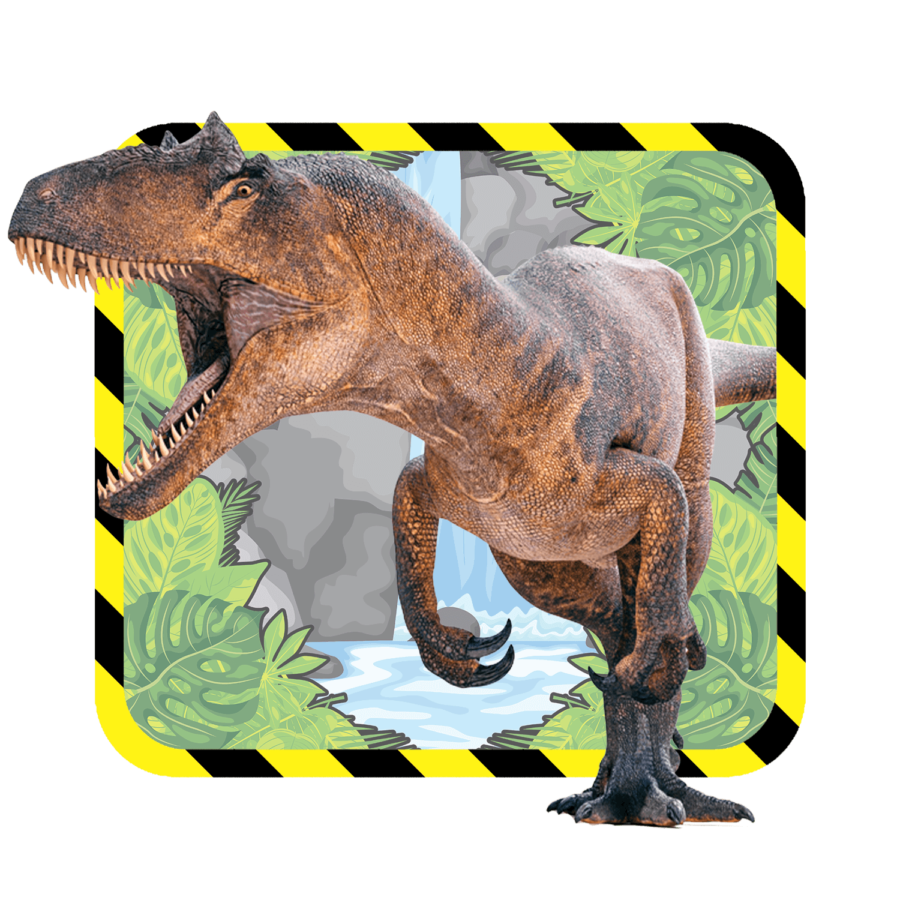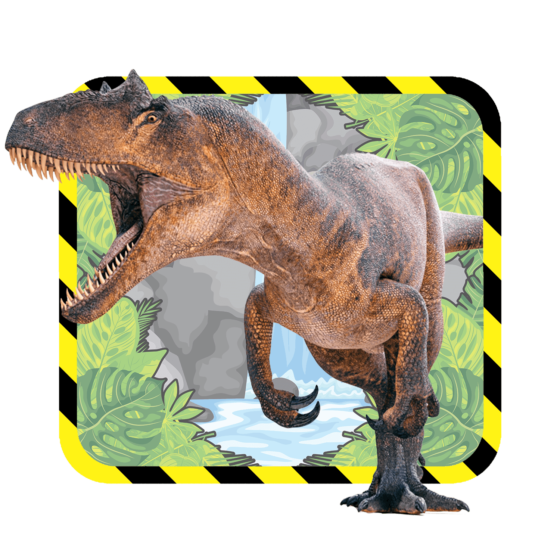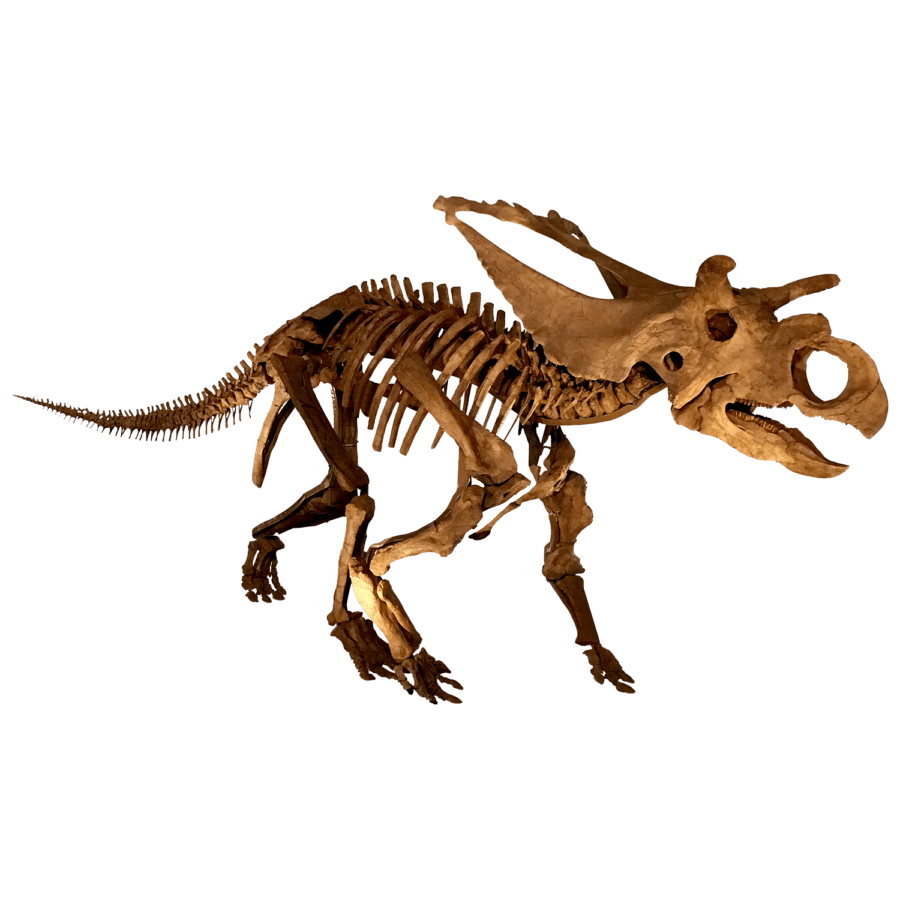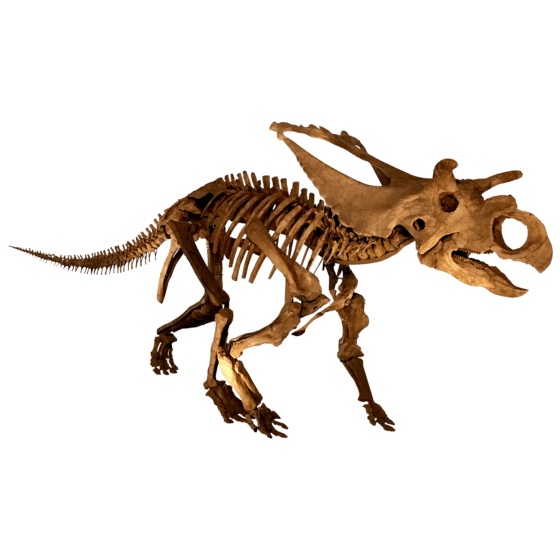 What Will You Discover?
Each dinosaur installation will have an educational information display board offering visitors interesting facts and figures making it a great learning experience too!
Jurassic Falls has many other things for families to enjoy including being your very own Palaeontologist (Yes we struggle with that word too) get in the pit and find the fossils and guess the species.
Get close to a epic replica Triceratops skeleton and find out what happened to all those fossils and how it affects the world today.
Jurassic Falls is a brand-new attraction and is all included in your aquarium ticket. As we are still running at a limited capacity, online booking is advised to avoid disappointment.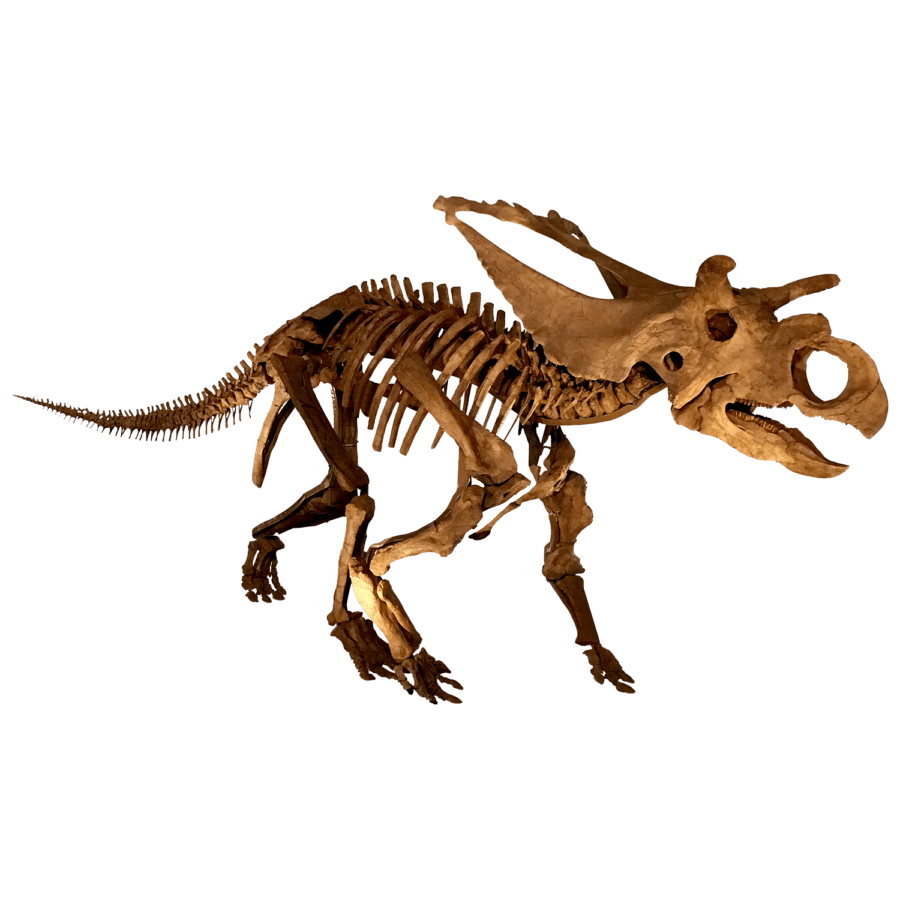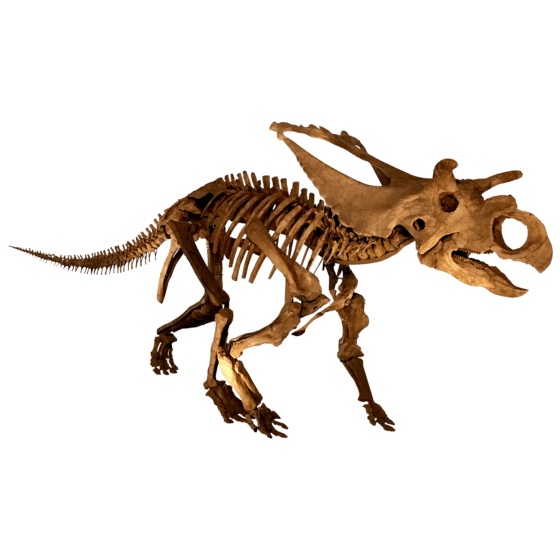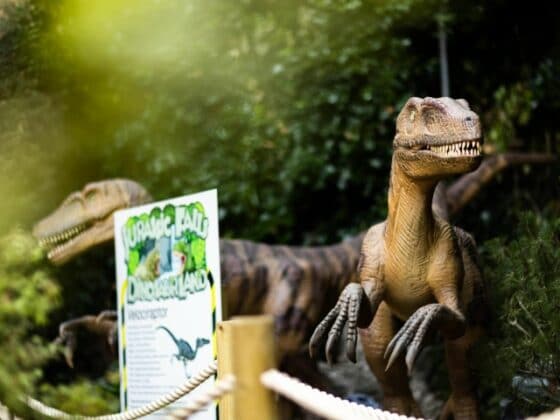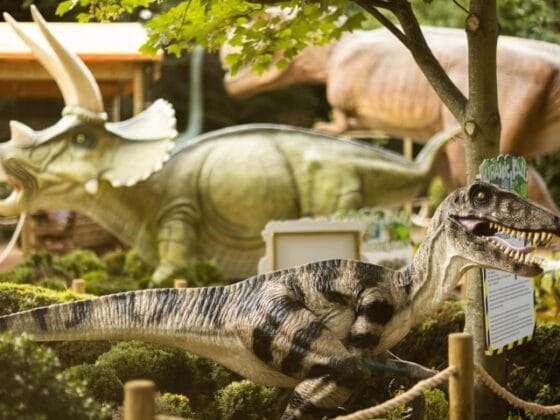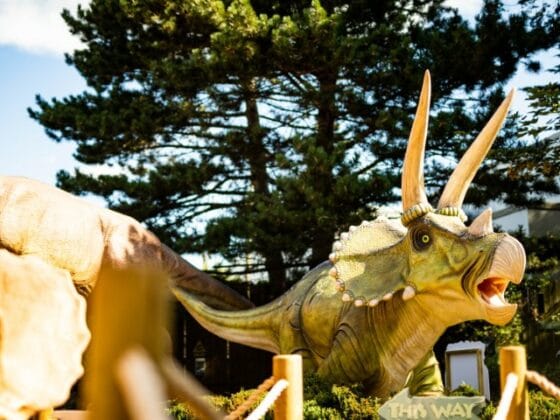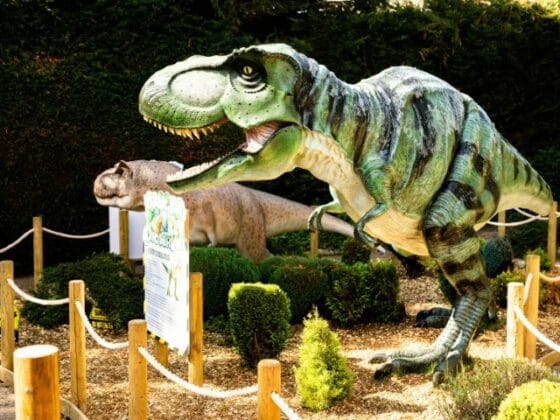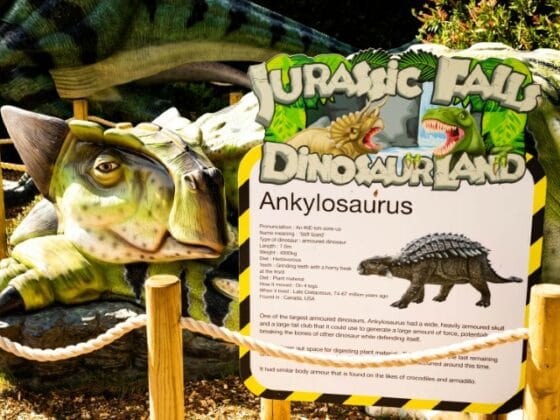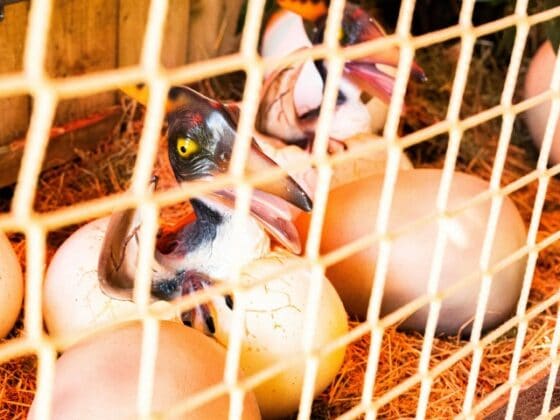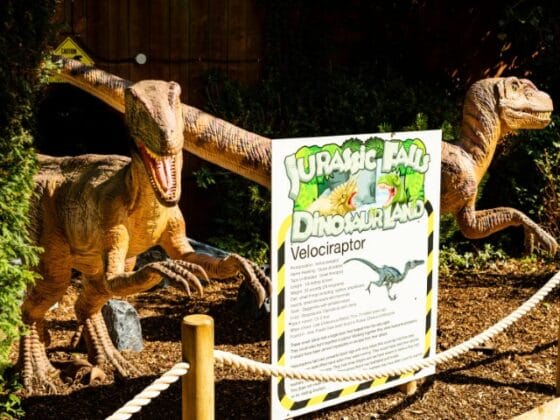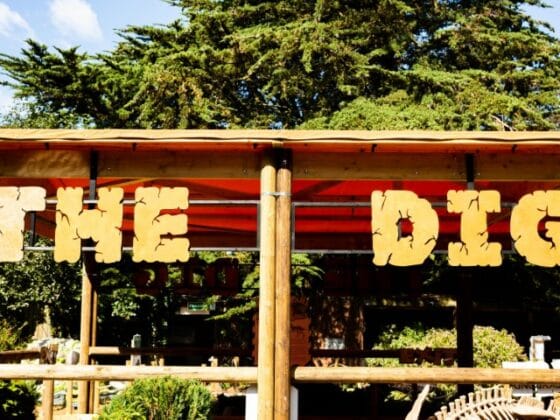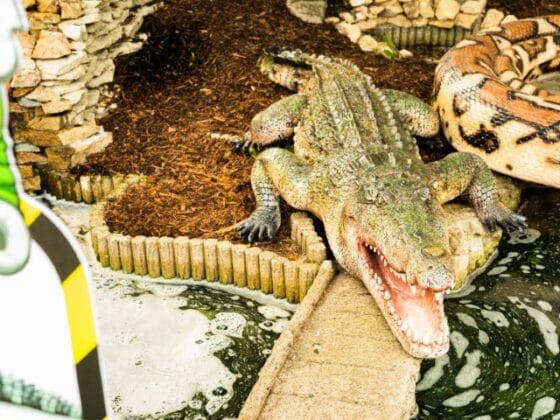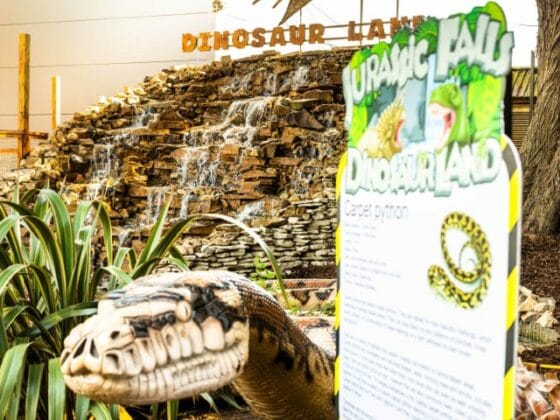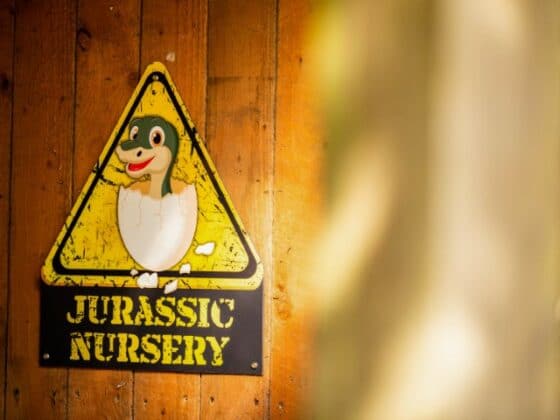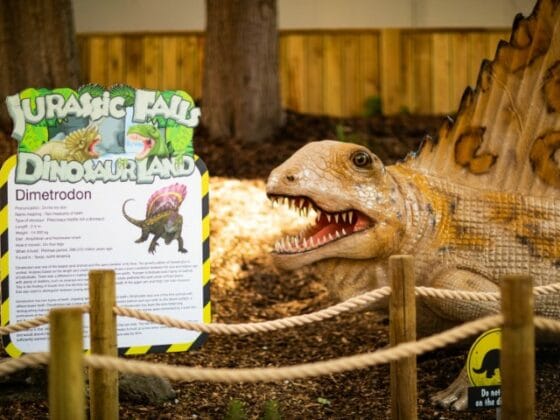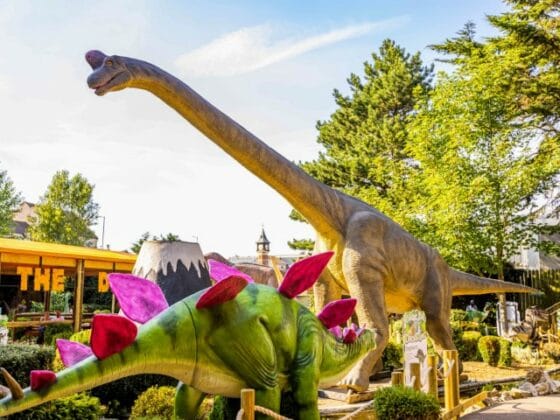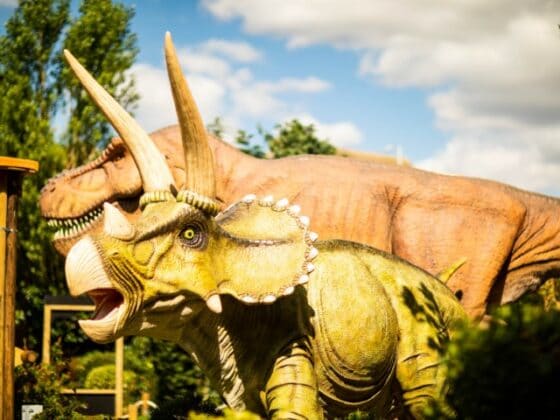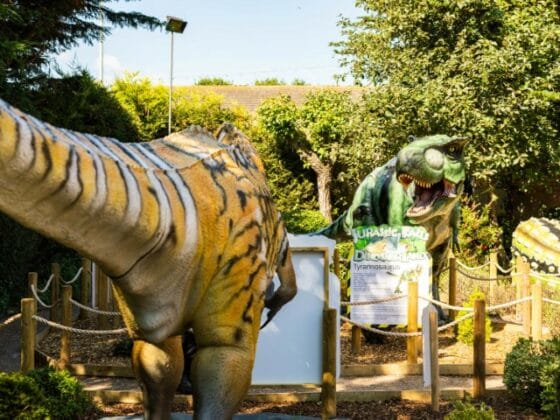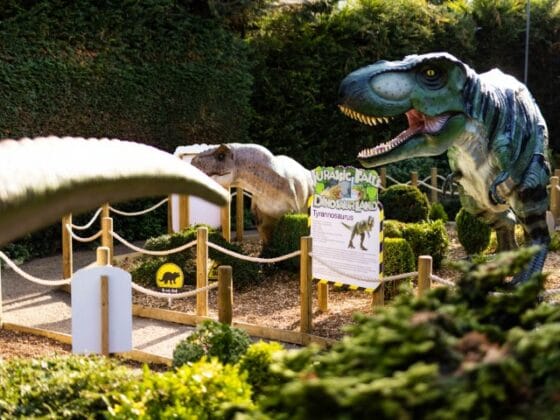 Fill your day with fun!
Visit Jurassic Falls for the perfect day out.
Attraction included in your main Skegness Aquarium ticket price!