Contact Details
If you would like to send us an e-mail please send it to [email protected]
Or if you would like to write to us here at Skegness Aquarium, we would love to hear from you!
Our address is:
Tower Esplanade, Skegness, Lincolnshire PE25 3HH
You can also call us on 01754 228200
Alternatively, if you are looking for how to find us, keep scrolling for more info.
Opening Times
Open 7 days a week
10am-5pm
Last Admission 4pm
From 6th November –
Mon-Friday 10am-4pm
Last Admission 3pm
Saturday-Sunday 10am-5pm
Last Admission 4pm
Opening hours are subject to change
Accesibility
Skegness Aquarium is incredibly proud to be an accessible business, with ramps throughout, disabled toilet access, and a lift.
We're wheelchair and mobility scooter friendly, and also allow the entry of registered guide dogs.
Please note that the paths within Jurassic Falls are historic and are not overly wide, so this may result in some difficulty when manoeuvring through.
All our staff are happy to help with anything that can help make your visit more comfortable.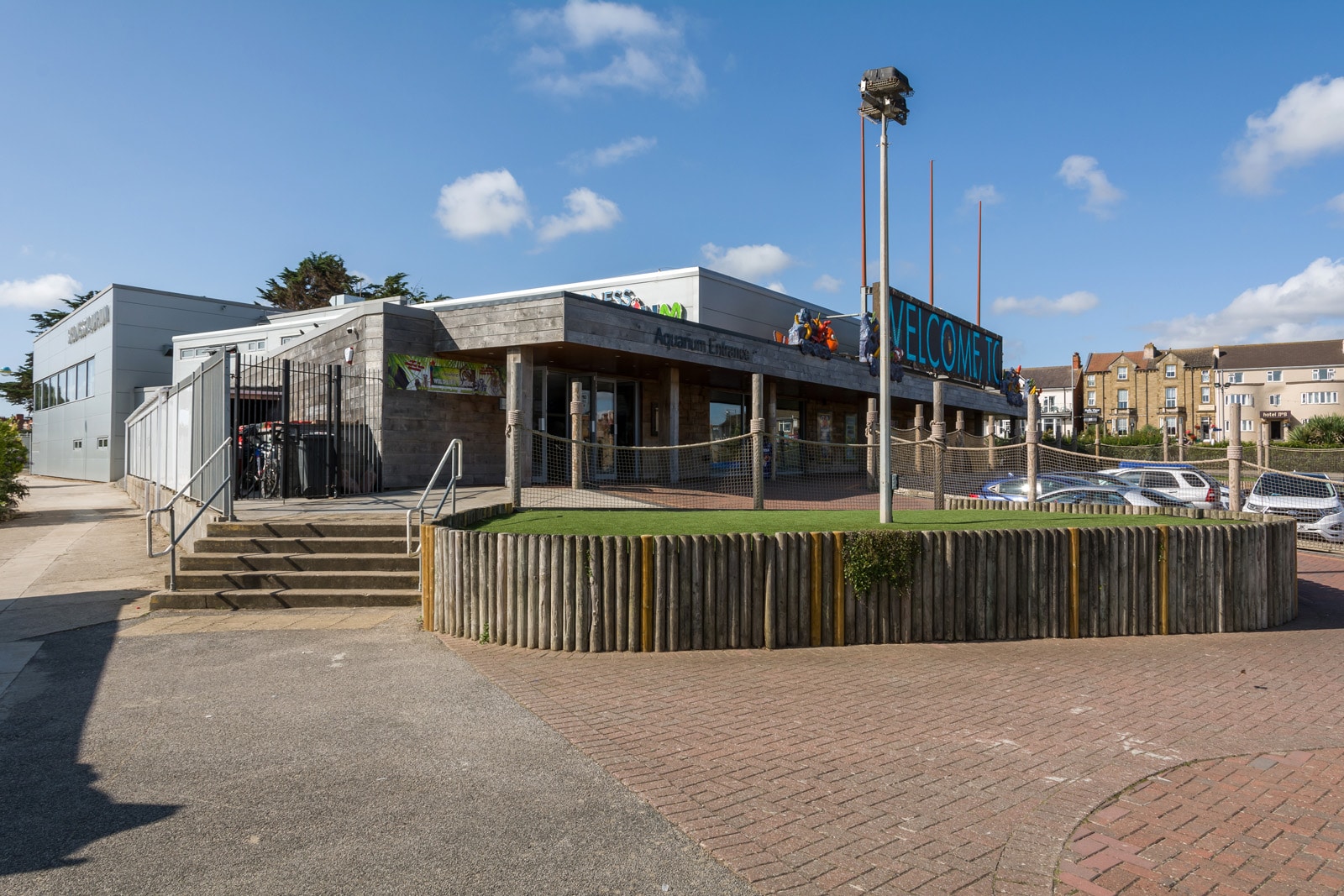 Directions
For a handy satnav reference, our Skegness postcode is PE25 3HH.
Look out for the Clock Tower at the end of Lumley Road. We are just past this, located on Tower Esplanade right on the Skegness Seafront!
Skegness is served by local bus routes, as well as the Nottingham to Skegness train line, which is operated by East Midlands Trains.
Parking
Parking is not available at the Aquarium due to space limitations.
However, very nearby parking is available at The Embassy Car park opposite the aquarium and Hildred's car park is just a five minute walk away from us.
Also, if you are looking for a great place to stay then you can visit SECHWA (Skegness East Coast and Wolds Hospitality Association), which lists all local accommodation and hotels with approved, inspected membership status.