General FAQ
My online booking says it's processing, has it gone through?

As long as you have an order number your booking is active.

Where can I find my order number?

Your order number will be on your PayPal confirmation or Email confirmation.

No, you can either show us your order number on your phone or print off the confirmation as a physical paper copy.

Do I need to book a time slot?

No, just arrive on the door. Please note our online bookings do not give priority entry. If we are busy you may have a short wait before you enter.

Is there a limit on group numbers?

No, as we monitor capacity in the building by using track and trace data. We log each group of guests in and out.

I have a dive or snorkel related enquiry?

All dive or snorkel correspondence can be obtained by emailing our dive team using this email address – [email protected]

Do I need to wear a mask?

Masks are mandatory throughout the aquarium unless the individual visiting has a valid exemption. If this is the case please let one of our friendly team know upon entry to the aquarium.
Dive Experience FAQ
Do I need to be able to swim in order to do the Shark Educational Dive or Shark Snorkelling Ranger Experience?

Contrary to what most people think, swimming is not a required skill for either of the educational experiences at Skegness Aquarium. However, what is required is confidence in/around/under the water. The life support equipment will do much of the work for the participant(s), but it cannot physically complete the experience; this part is completely down to the participant. For young people and diving/snorkelling in relation to this matter then please see the youth responsibility section of the digital registration form upon booking.

How long do I get diving or snorkelling with the sharks?

The Shark Educational Dive requires an element of skills training in order to successfully complete the Coral Ocean Display Main Dive. This means that Shark Educational Dive participants will get approx 30 minutes in the training pool complete these confidence building skills and then another 30 minutes in the Coral Ocean Display for the main dive.

The Shark Snorkelling Ranger Experience allows the participants an exhilarating 20 minutes of time in the Lost Lagoon with the baby sharks. As this is an experience aimed at younger participants, there is minimal skills training so this is accounted for in the above 20 minutes.

What does the Shark Educational Dive and Shark Snorkelling Ranger experience entail?

As of 2020 the Shark Educational Dive has been restructured due to the global Covid-19 pandemic that devastated the world. Participants are required to complete a theory module and quiz via an online learning portal, and the digital registration form prior to arrival. This means that the paperwork is taken care of before arrival and the experience on the day is pure excitement. Once in the building there will be a dive briefing and signals recap for the participants, before wet suits and boots are donned in individual changing rooms. Next our instructors will assist with the scuba equipment which includes a weight belt, scuba unit and mask (fins are not used in the aquarium under any circumstance). The skills training session will last approximately 30 minutes and the participants will be asked to repeat the following skills: Regulator clearing, regulator recovery, mask clearing and ear equalisation techniques. Once the skills are completed satisfactorily the participants are prepared for the Coral Ocean Display main dive and will be enter from the gantry. After a breath taking 30 minutes during which they will encounter the sharks and fishes in the main display tank, the participants will exit the water, de-kit, shower and change.

The Shark Snorkelling Ranger experience requires the digital registration form to be completed remotely; on arrival a 10-minute educational video which is viewed in the lobby area outside of the dive room. Once this is complete the participants will have a brief about Lost Lagoon with one of our instructors who will check participants have understood the safety points. Each participant has the option of their own changing room. As soon as the wet suits and boots have been correctly put on the participants will don the snorkelling equipment which includes weight belt and mask (fins are not used in the aquarium under any circumstance). Participants will be guided into the Lost Lagoon via the entry ladder and reminded to keep their feet planted and holding onto the safety rope. After a breath taking 20 minutes of snorkelling with our sharks, the participants will exit the water, de-kit and get showered and changed.

Should I be scared of the sharks and rays?

Simply put, NO! There is more chance of been struck by lightening than killed by a shark. The underpinning reason for these educational experiences is to enlighten participants on the hugely misunderstood perception there is surrounding sharks. The way they are portrayed in the media is the exact reason why they have such a bad reputation, and it needs to stop before it is too late. For more information on this and the dire state the shark population is in there please click here

How do I book my 3rd party voucher for the Shark Educational Dive and Shark Snorkelling Ranger experience?

The most efficient way to book in a voucher bought from another company is to follow the link provided on the applicable discount website. However, if you have missed this than don't worry. Please email the dive team on [email protected] stating that you have a voucher and an email template will be sent out directly.

What are the benefits of booking an experience direct with the Skegness Aquarium?

Purchasing an experience from another company can result in a significant discount against inhouse bookings, however there are some points to consider before making the decision.

First of all in house bookings get the luxury of having a slot booking confirmed there and then, dates/times allocated for 3rd party voucher holders could be pending for up to 48 hours of which time a direct booking can secure a highly sort after slot. Also, by using the direct booking scheduler clients have the opportunity to be added to a waitlist for a date/time that has allocation that has been taken. With this feature the client is automatically emailed with a notification if spaces become available, this feature is not available to clients with 3rd party vouchers.

Do I need to wear anything under my wetsuit when on an experience?

As the water temperature varies throughout the year from 22°C to 28°C a suitable swimwear is recommended to be worn underneath the wet suit provided. This swimwear also prevents any irritation potentially caused by the suits.

However please be aware that wet suits and boots are made from neoprene so for any allergy advice please consult a doctor and/or email the dive team in advance. Certified divers are welcome to use their own wetsuits however they must be soaked in an animal friendly disinfectant prior to entering any of the Skegness Aquarium exhibits.

If I wear glasses can I wear them for a Educational Dive or Shark Snorkelling Ranger experience?

Due to the nature of the diving/snorkelling masks and how they work underwater then glasses cannot be worn underneath. Due to their design dive masks can enlarge what you can see by up to 25% under water; for those that are short sighted, this will make quite a difference.

Contact lenses can be worn and for mask flooding skills closing of the eyes is encouraged. For any conditions whereby contact lenses cannot be worn then please consult a doctor and/or email the dive team in advance.

What do I do if self-declaration on the medical statement of the Digital Registration Form or have a medical condition that could impact on my Shark Educational Dive or Shark Snorkelling Ranger experience?

With the self-declaration system either the participant, or a parent/guardian for under 16 participants, should carefully read all elements of the medical statement (including the linking attachments) and, if no issues are present, can then click 'accept' to complete the medical statement. If 'accept' cannot be selected due to an existing medical condition, by either the participant or parent/guardian, then the 'DIVER MEDICAL DECLARATION' form will need to be completed by a medical consultant.

For participants looking to view this form ahead of time then please click here. Failure to obtain a completed medical declaration will result in the dive being terminated; please be aware when booking it may take time to make an appointment and get the certificate signed by a doctor. For any issues related to this matter, please email the dive team.

Can I reschedule my Shark Educational Dive or Shark Snorkelling Ranger experience?

As per the updated terms and conditions, an experience may be rescheduled as long as 14 days or more, notice is given. Then there is a rebooking fee of £20.00 for the Shark Educational Dive and £10.00 for the Shark Snorkelling Ranger Experience. The only way an experience can be rescheduled with less than 14 days of the booking, is on either medical or compassionate grounds, Evidence needs to be submitted to the dive team who will then rebook the experience which will incur the rebooking fee stating above. To view the Terms/Conditions/Privacy Policy in advance then please click here.

I am bringing a group of participants for the Shark Educational Dive or Shark Snorkelling Ranger experience, can we all complete the experience together?

Both the Shark Educational Dive and the Shark Snorkelling Ranger experience have a maximum number of 3 per session. Larger groups can be catered for booking across multiple slots. For even numbered group (e.g. 4,6,8) they can be split across multiple slots also but with the addition of another member of the public participating alongside. For group booking enquiries then please email the dive team so we can further advise.

Can my 10 or 11-year-old participant undertake in the Shark Educational Dive?

Yes, the minimum age for the Shark Educational Dive is 10. However, 10 and 11 year olds have a depth restriction of 2 metres and will remain on the central platform area during the dive with one of our instructors. This restriction has been enforced by the training agency associated with the experience – The British Sub Aqua Club (BSAC). This depth restriction does not hinder the experience in anyway; younger participants will still get up close to our sharks and rays.

If in doubts as to the physical and/or emotional readiness of the participant then please consider booking the ever popular Shark Snorkelling Ranger Experience as a less stressful alternative. This provides youngsters with the opportunity to get to grips with the basic elements before committing to the Shark Educational Dive. For young people and diving/snorkelling in relation to this matter then please see the youth responsibility section of the digital registration form upon booking.

I've heard sharks are attracted to blood. What if I have my period whilst completing the Shark Educational Dive?

Sharks are attracted to fish blood and not human blood; it is an old wives take that they are attracted to menstrual blood! Please make sure the participant(s) comes prepared with the necessary protection  for an in-water activity.

Can participants over 11 years old undertake the Shark Snorkelling Ranger experience?

The Shark Snorkelling Ranger Experiences is aimed at participants aged between 6 – 11 albeit in special circumstances this can be changed. For more information on this then please email the dive team with the details and requirements of the participant.

Can I book the Shark Educational Dive as a surprise?

There are issues related to booking the educational experiences as part of a surprise gift. Firstly, is the legal consent for the participant to complete the relevant experience. Secondly, both the Knowledge Development elements (Shark Educational Dive only) and the Digital Registration Form need to be completed prior to arriving, obviously these need to be complete BY the participant.

Finally, over the years that the experiences have been in operation there have been cases of participants becoming completely overwhelmed when finding out about the surprise on the day, for some this has resulted in a negative experience. For the reasons above we recommend keeping the surprise a secret up until 2 weeks prior to arrival, this will provide ample time for all preparation work to be completed and excitement levels to rise.

17. Why is the response time to my email or enquiry slow?

Due to an increased workload on the dive team for experience days (Tuesday/Thursday/Saturday/Sunday), and a reduction in staff to account for social distancing procedures, then there is no provision for administration on theses days. For best results then please email on Monday/Wednesday/Friday of every week or make the most of the website and book through here. Please be patient; we will get back to you as soon as we can!

What happens if I arrive for the Shark Educational Dive without completing the e-learning?

If contact details have been inputted into the booking system correctly then all participants will receive numerous prompts to complete the knowledge development via the online portal. If this has not been completed, and prior notice to the dive team has not been made to make us aware of the situation then the participant will forfeit the experience with no option to reschedule or refund. This is as per the terms/conditions/privacy policy with can be viewed by clicking here.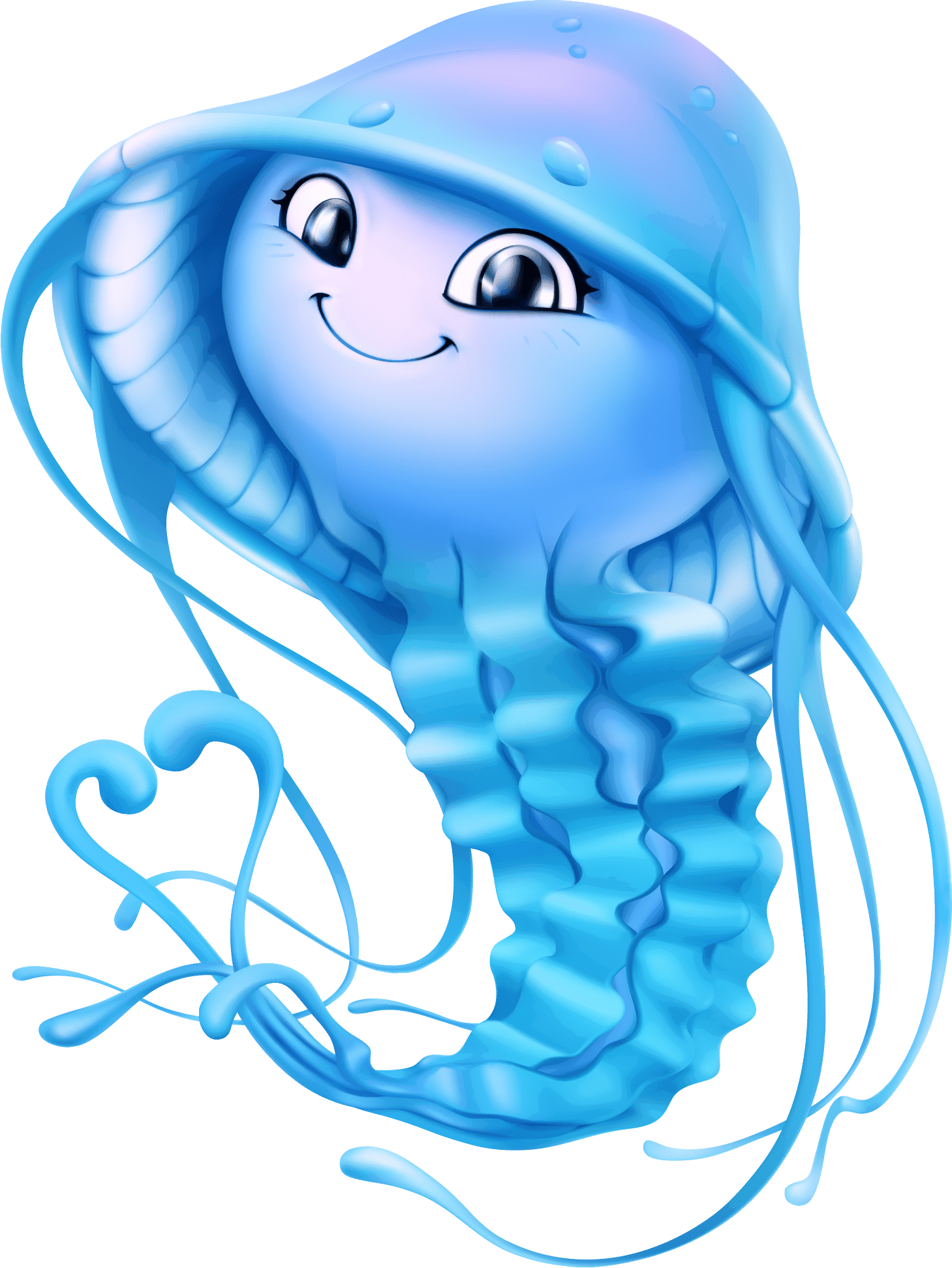 Fill your day with fun!
We have a variety of tickets to suit everyone